Seacliff Plaza and Surrounds
SEACLIFF PLAZA STAGE 1
 "The City of Holdfast Bay (CoHB) will be replacing the existing public toilets at the Seacliff Foreshore, opposite the Seacliff Beach Hotel, with a new amenities building and improved beach access. This is a pleasing outcome as your association lobbied hard for a number of years for the old, unsightly toilet block to be replaced.
The proposed new amenities building is visually attractive and will include 5 unisex toilets, 1 disability toilet and shower and outdoor public shower area and handwashing station. Environmental considerations include re-harvesting of rainwater and installation of solar panels. An important aspect of the project is an upgrade of the area surrounding the new amenities building which will create continuous widened footpaths with more circulation space to improve access to the amenities area and beach for people with disabilities.
The construction cost is estimated at $1.9 Million funded by a State Government grant of $1M and $1.07M of Council funding. To avoid the peak season of business and beach activities, the project is scheduled to be constructed in the Autumn and Winter of 2023. Three unisex portable toilets will be available for the public during the construction period. Further details can be found on the CoHB Web site: https://www.yourholdfast.com/seacliff .
The current project represents Stage 1 of the Redevelopment of the Seacliff Plaza and surrounds. Stage 2 of the Masterplan, subject to future funding, is expected to include improved traffic management, better pedestrian access, re-configuration of the plaza and coastal pathway, landscaping (greening) of the surrounds and possible outdoor dining options. Improved amenity in the Seacliff Plaza area is long overdue and we will working hard to promote and hopefully accelerate this project.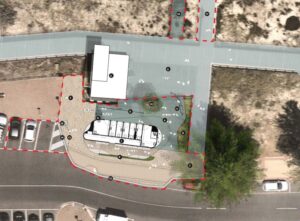 Seacliff Plaza
The concept design for the Amenities Block has been approved and consultation is completed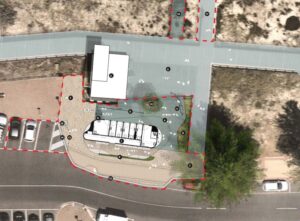 Seacliff Plaza
Council's Independent Development Assessment Panel endorsed the updated plans for the Seacliff Building Amenities and Beach Access development.